Agricultural Water Magnetic Water Treatment Equipment
Product Description
Model NO.: YLC-4 Magent Power: 5000 Gauss,10000 Gauss,15000 Gauss Connection Type: BSPT Thread,Flange Material for Internal Parts: Ss Specification: to be practical HS Code: 842121999 Material: Carbon Steel,Ss304,Ss316 Working Pressure: 1.0MPa Surface: Abrasive Blasting,Gloassy,Painting Trademark: YLD Origin: Jiangyin City
Magnetic Water Descaling Equipment
(Strong Water Mgnetizer)
I. Introduction
Strong magnetic
Water Treatment Equipment
is treated with water with magnetic fields, to change the water physical structure on the premise of without changing the chemical composition of water, to achieve the purposes of anti-scaling, scale removal, sterilization, algae removal, anti-corrosion and anti-rust in water. There is strong magnetic field in central part of this products, but it generates little magnetic interference on outside, the effect of water processing is obvious, which is a new generation of novel structure and optimal product for
Water Treatment
.
II. Working principle
Making use of great energy that generates from neodymium, iron, boron, rare earth and permanent magnetic material, with optimal design, and form a crest vertical center field. When water or fluid flow through the vertical magnetic field, it will produce an electromotive force, the lattice refinement, the original water fouling crystal particle size from about 3.39 microns to about 0.22 microns, flow rate will be faster, the electromotive force generated is greater, the effect is more ideal, to achieve the purpose of anti-scaling and scale removal.
Meanwhile, water flow is treated by magnetic field, lead to the electrical conductivity and osmotic pressure changed and microbial cell ruptured, and cells stop breeding, which achieves effect of sterilization and algae removal.
Since the water treated by magnetic field, it will produce tiny electron flow, which change Fe2O3· NH2O into stable Fe3O4 and generates black magnetic iron oxide which deposited onto the tube wall surface to form a film barrier layer, the oxygen in the water separated from the pipe wall, in this case, it will realize the purpose of rust removal and prevention.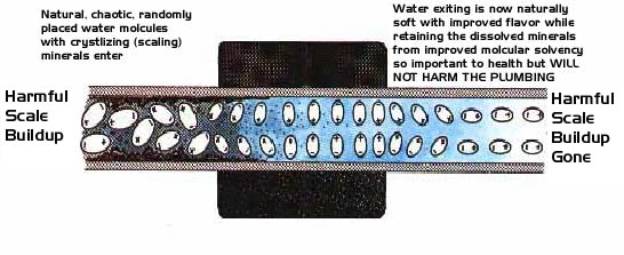 III.Product characteristics: 1. Clear and to prevent pipe scale and rust build
2. Environmental pollution does not use chemicals
3. Not energy, long lifespan for effective running.
4. No expert management of low maintenance costs
5. Small, simple and quick installation
6. Process to achieve zero emissions, save a lot of water
7. Improve the system heat transfer efficiency, energy saving (15% -30%)
8. Descaling process can produce hydrogen peroxide and reduce bacteria content in water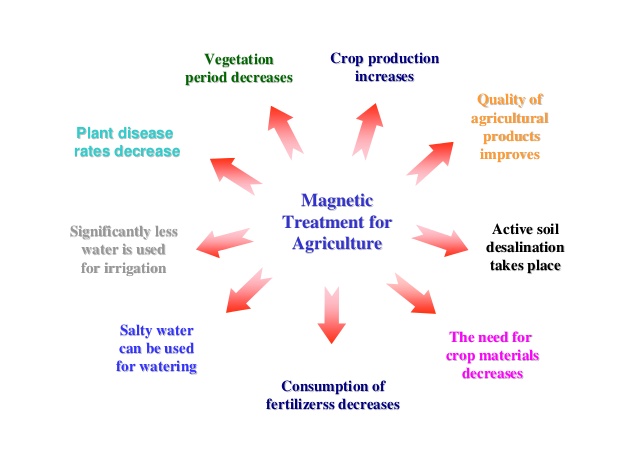 IV. Using scope
1. Central Air Conditioning System
2. Industrial cooling water system
3. Landscape, swimming pool system
4. Heat exchange system, heating system
5. Production and domestic hot water supply system   Magnetic
Water Softener
used in irrigation water   The magnetic water softener with 10000 to15000 Gauss magnet power is widely used in agricultural irrigation water.     The very strong and intense magnetic field within the water magnetier    (water magnets) causes the water molecules to change.     The magnetic field interferes with the ionic charges of the mineral ions (salts) in the water, which makes them not behave like the same salts any more.     This change results in the water acting "softer". The minerals contained in the water lose their ability to bond (bond ionically). 
model

Water inlet-outlet

dimension(mm)

flow rate

Magnetic power

Material

Net weight

mm

inch

diameter*length

m3/hour

 (Gauss

)

SS

Kg

YLC-1

25

1

133×330

4

.

9

3000-4000

SS304/SS316

3

YLC-1.5

40

1.5

133×330

12

3000-4000

SS304/SS316

3.5

YLC-2

50

2

159×450

19

4000-10000

SS304/SS316

5

YLC-2.5

65

2.5

159×450

28

4000-15000

SS304/SS316

11

YLC-3

80

3

159×450

50

4000-15000

SS304/SS316

15

YLC-4

100

4

219×560

80

4000-15000

SS304/SS316

18

YLC-5

125

5

219×600

125

4000-15000

SS304/SS316

21

YLC-6

150

6

273×740

180

4000-15000

SS304/SS316

30

YLC-8

200

8

325×790

320

4000-15000

SS304/SS316

40

YLC-10

250

10

377×850

480

4000-15000

SS304/SS316

50

YLC-12

300

12

426×800

600

4000-15000

SS304/SS316

58

YLC-14

350

14

478×950

750

4000-15000

SS304/SS316

70

YLC-16

400

16

530×1000

850

4000-15000

SS304/SS316

95

YLC-18

450

18

630×1050

950

4000-15000

SS304/SS316

116

YLC-20

500

20

720×1100

1100

4000-15000

SS304/SS316

148
    Calcium and magnesium no longer set like cement, and sodium (and other elements and salts) lose their ability to bind to the soil particles.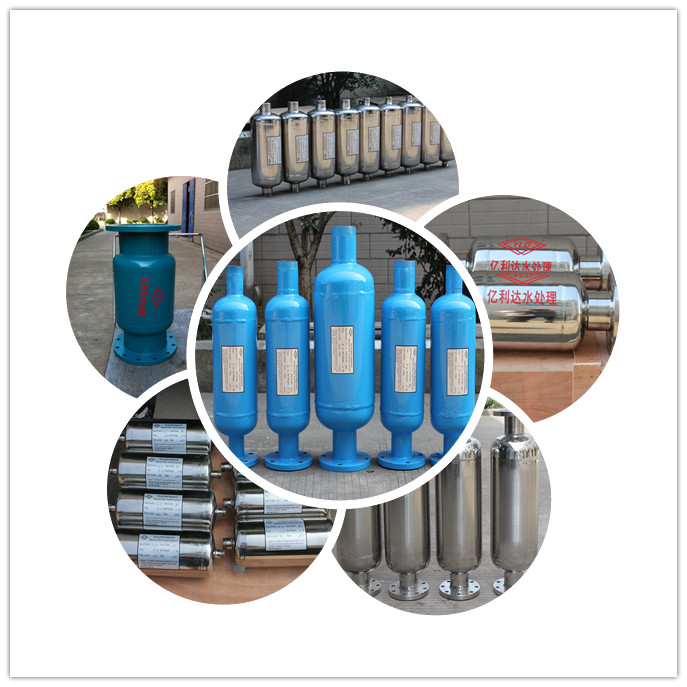 Contact us if you need more details on Magnetic Water Treatment. We are ready to answer your questions on packaging, logistics, certification or any other aspects about Magnetic Water Descaling、Magnetic Scale Preventer. If these products fail to match your need, please contact us and we would like to provide relevant information.
Product Categories : Water Descaling Equipment > Magnetic Water Descaling Equipment